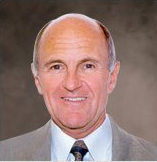 Dr. S. David Stulberg is a Board Certified orthopaedic surgeon, concentrating in total joint replacement of the knee and hip.  A pioneer in computer-assisted minimally invasive surgical techniques, Dr. Stulberg is universally recognized as being one of the world's top orthopaedic surgeons, including mentions by Marquis Who's Who in America-Top Physicians, Best Doctors in America, and Chicago Magazine. He has taught, influenced, and inspired thousands of physicians and surgeons from all over the world.
He is a member of the Hip Society and the Knee Societies of America, a co-founder of the International Society for Technology in Arthoplasty, a founding member of the International Society for Computer Assisted Orthopaedic Surgery, a fellow of the American Academy of Orthopaedic Surgery, and a member of the Board of Directors of Rehabilitation Institute of Chicago.
Dr. Stulberg is also the co-author of hundreds of professional publications on arthritis and joint reconstruction of the hip and knee. He lectures frequently on these topics in America and abroad. In addition, he's a co-author of Arthritis of the Hip and Knee: The Active Person's Guide to Taking Charge.