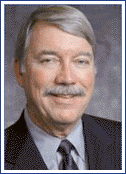 Dr. Gustke is a pioneer using anterior-based, muscle-sparing approaches, developing instrumentation and having performed more than 5,000 hips.  Dr. Gustke is renowned internationally for his contributions in joint replacement surgery, implant design and surgical technique. He is the co-designer of eight total hip replacement implants and holds three patents on hip replacement design.
He received his medical education at Wayne State University and completed his orthopedic residency at Henry Ford Hospital, both in Detroit.  Dr. Gustke received additional training in joint replacement and arthritis surgery at New England Baptist Hospital in Boston, and completed a fellowship in joint replacement and adult orthopedic reconstruction at the Mayo Clinic in Rochester, Minnesota.
Dr. Gustke has practiced medicine in Tampa for the past thirty-five years. He is board-certified by the American Board of Orthopaedic Surgery. He is a founding member of the American Association of Hip and Knee Surgeons.